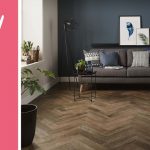 Buy Amtico in Orrell at Greens Carpets and put two industry leaders to work helping you secure the flooring of your dreams. Amtico luxury vinyl floor coverings have been manufactured in Britain for fifty years so they're doing something right. Here at Greens Carpets, we've been selling quality flooring products for about fifty-eight years. We know what we do right; we chose a great location, supply quality products and outstanding customer service to the finest customers in the world. We don't have a customer service policy; we just treat people with the respect and value we owe them and they deserve. Customers respond to that kind of positive feedback and so do we. It's been working out well that way for decades.
One of the most requested products we sell is vinyl flooring and particularly Amtico vinyl flooring. There is just so many different designs for everyone in Orrell, Amtico in wood, stone or abstract with unlimited variations.  At least one of them will be just right for you and your budget. Buy it for your home for a look which speaks to your idea of beautiful. But, don't forget your workplace office, retail, municipal, medical or educational facility. Amtico flooring is more than just a pretty face; This vinyl flooring can take the prize in durability without  so much as a scuff. You may have to clean it frequently throughout the day because of all the foot traffic but each time a damp wipe will reveal flooring that still looks new. The colours don't fade.
If you like a cushiony, sound absorbing and warm flooring underfoot, Amtico in Orell is your floor covering. For more information about our available Amtico flooring, contact Greens Carpets. We've got time to answer your questions and help you choose luxury vinyl flooring pleasing to you. Don't be scared off because we use the work "luxury" so much in association with Amtico. We're not referring to the price, we're referring to the luxurious look and feel of Amtico products. When it comes to price we guarantee we will beat anybody's price. Installation costs are often lower for Amtico because it is quick and easy, saving on labour costs. Remember too that this flooring will last for up to twenty years without losing its new flooring look.