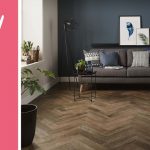 Amtico in Orrell is an excellent choice if you are looking for a durable yet stylish flooring option. Amtico is a luxury vinyl tile that is designed to look and feel like natural flooring materials such as wood and stone. Ideal for any room in your home or office, it is both stylish and versatile. There are a host of benefits to choosing Amtico flooring, and if you would like more information, why not visit Greens Carpets?
We are Amtico and Uniquely Amtico flooring stockists, suppliers and fitters in Wigan and Lancashire. In Orrell, Amtico flooring is one of the most versatile flooring options to choose from. With many designs to choose from, this flooring option offers a near unrivalled choice between colours, patterns and motifs, and will guarantee a unique look for your home or office. Each Amtico luxury vinyl tile is engineered from heat-compressed layers, this in turn combines excellent resilience and strength. Should your flooring get damaged, the tiles are easy to repair or replace, so you can enjoy your flooring for many years. Amtico is one of the easiest flooring options to maintain and keep clean, a real bonus for the busy householder. You'll also be interested to know that Amtico floors are both soft and warm to the touch and, because of their unique structure, they help absorb sound to create a calm and peaceful space.
Amtico in Orrell is a flooring option that is well-worth considering for your home or office. For more information about our extensive range of Amtico flooring, contact Greens Carpets today. Since 1960, we have provided first class flooring options to our customers – let us do the same for you. You'll find that our prices are competitive, and we take great pride in providing an exceptional service to our customers. We are also proud members of the Carpet 1st group, and this allows us to provide the best possible choice of flooring and at the most competitive prices. An independent retailer, with years of experience in the flooring trade, we can provide you with the flooring you need. We invite you to visit our showroom and see for yourself the very many different stunning designs and colours of our Amtico flooring.