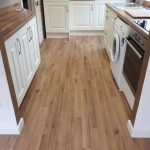 We are delighted to be able to supply and install V4 wood flooring in Shevington with responsibly sourced high-quality hardwood is available from our store. They are committed to lessening the impact that the flooring industry has on the environment. The timber that is used to make the floors comes from well managed and sustainable purpose farmed forests. Only mature trees are selected for harvest and for each one of the trees felled, several more fast-growing saplings are planted. Unlike deforestation where the trees are burnt and harmful carbon emissions are released into the atmosphere, the trees used for wood flooring are processed and installed into homes and therefore the carbon is contained in the wood.
There are a number of beautifully designed patterns which are made with easy to install tongue and groove engineered oak blocks for your home. In Shevington, V4 wood flooring offers up to ten modern oak tones to choose from including classic oaks, muted tones, greys, natural oak and unfinished oak options. This family-run business based in England has been providing quality hardwood flooring for over three generations and is one of the best wooden flooring suppliers in the UK. Their floors are guaranteed for 35 years which proves the high quality of their products. They are manufactured by binding or fixing the veneers or boards of wood together with adhesives to form composite materials. These products are engineered to precise design specifications which are tested to meet national or international standards.
We supply and fit top quality V4 wood flooring in Shevington. Contact Greens Carpets today or visit our showroom to see the large range of Karndean and other high-quality floorings we stock. We have over 50 years of experience in supplying quality carpets and other floorings. We are independent retailers in all types of flooring and our professional approach is aimed at complete customer satisfaction. Our fully experienced sales staff can advise you on the perfect flooring for your home at the budget that suits your pocket. Our fitting is carried out by our professional carpet fitters and floor layers.